Engineered protection to create a healthy built environment.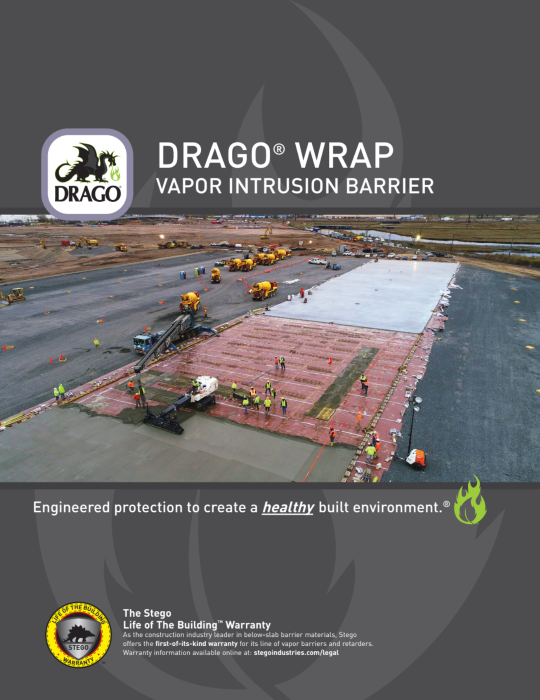 The Solution
Drago® Wrap - Specifically engineered to attenuate volatile organic compounds (VOCs) and serve as a below-slab moisture vapor barrier.
DragoSeal™ Tape - Combines Drago Wrap technology with a powerful adhesive for a barrier solution to seal seams, patches, and other details, defending against vapor intrusion.
Drago® Mastic - A polymer-modified anionic asphalt emulsion, designed to be used with Drago Wrap, for sealing utility, pipe penetrations, and terminating edges.
Drago® Tape - This pressure-sensitive adhesive, coupled with the same uniquely designed materials as Drago Wrap, makes it suitable for sealing pipe penetrations.
Drago® Sealant - Designed to be used as a vapor intrusion membrane in conjunction with Drago Wrap Vapor Intrusion Barrier.
Drago® Sealant Form - Used in conjunction with Drago Sealant to help create an efficient and effective seal around pipe penetrations in Drago Wrap Vapor Intrusion Barrier.
DragoTack® Tape - A solvent-resistant, double-sided adhesive strip used to bond and seal Drago Wrap Vapor Intrusion Barrier to concrete, masonry, wood, metal, and other surfaces.
To download your
free copy,
simply fill out the form