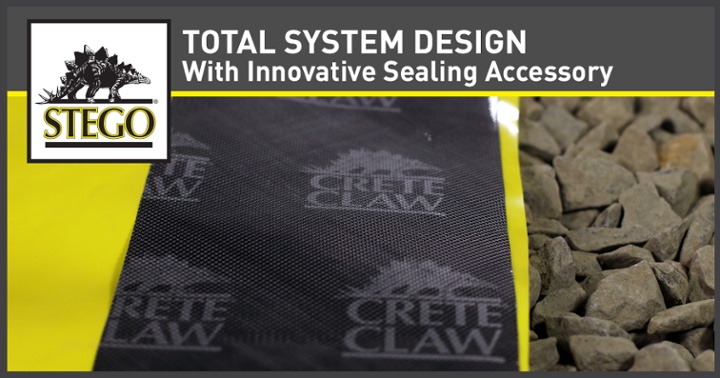 SAN CLEMENTE, Calif. – Stego Industries, LLC, the construction industry leader in below-slab barrier solutions, announced Monday updates to its innovative line of sealing accessories for its flagship line of STEGO® WRAP vapor barriers and retarders.
Notably, Stego has enhanced the color and markings on two specific installation accessories:
STEGO® CRETE CLAW® TAPE (6" and 3" rolls) – Stego's patented perimeter sealing solution now comes in black, with the product logo printed directly onto the material throughout each roll and on the interior roll core. The black color allows installers to differentiate their perimeter seal from red STEGO® TAPE used along the seams of their vapor barrier installation.

STEGO® TERM BAR – Stego's..
Read More