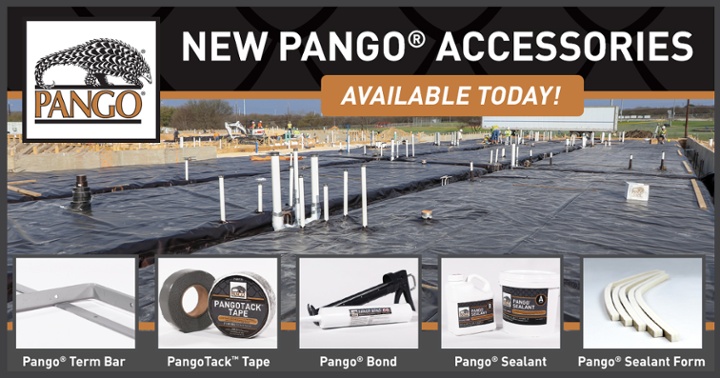 SAN CLEMENTE, Calif. – Stego Industries, LLC, the exclusive representative for PANGO® WRAP termite/vapor barrier, announced Tuesday the launch of a new line of accessory products for the construction industry's revolutionary physical termite barrier.
The new accessory products will greatly ease installation on slab-on-grade construction projects seeking a physical termite barrier, improve protection around termite intrusion pathways, and expand Pango's applications to include crawl space encapsulations.
PANGOTACK TAPE — a highly-conformable, double-sided adhesive strip which bonds and seals Pango Wrap to a variety of surfaces to form a physical termite barrier, particularly around terminating edges
PANGO BOND

—

a low-VOC, multi-use..
Read More