Beast Foot Helps Keep Graton Casino Resort Expansion Dry
At the Graton Casino in Rohnert Park, California, the one thing they didn't want to gamble on with their new expansion was a moisture problem. For Urata & Sons Concrete, Inc, this meant finding a whole new way to support and brace interior forming while maintaining the integrity of the vapor barrier below the concrete. Not doing so could cause excess moisture in the new 200-room hotel, due to open later this year, which could be bad for the overall health of the project. This required new thinking.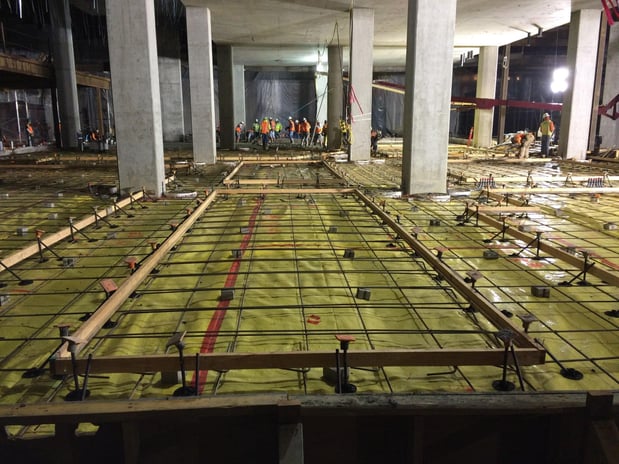 For their casino expansion project in Rohnert Park, CA, Urata & Sons needed a forming solution that wouldn't puncture holes in their large-scale project. | Image Source: Urata & Sons


What Urata needed, it turns out, is Beast Foot. Urata & Sons have been in the concrete business for over 40 years, including membership in the American Subcontractors Association, the Sacramento Area Trade Organization, and others. Their experience and expertise are what earned them the hotel expansion job, and the work on the site "includes structural concrete foundations, slab on grade, concrete shear and core walls, cast in place podium decks, columns as well as the exterior concrete paving flatwork curbs and other site work." It was a big job, and when it came time to place concrete over the foundational vapor barrier, they looked for ways to install their interior forms without puncturing holes.

Protecting the Stego Wrap Vapor Barrier
Urata & Sons had installed Stego Wrap Vapor Barrier and were pouring concrete over it, which brought up their first challenge: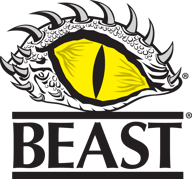 The Challenge: When preparing to install their interior forms, they would normally use form stakes, but this would require punching holes in the barrier. Repairing these holes once concrete is poured is not feasible. The first pour alone require approximately 250 cubic yards of concrete. Urata estimated that this would create hundreds of holes in the vapor barrier.
The Solution: Instead, they used the Beast Foot System. Beast Foot, with its engineered peel-and-stick base, allows the use of blunt-end and threaded nail stakes to be used without puncturing the all-important Stego Wrap Vapor Barrier.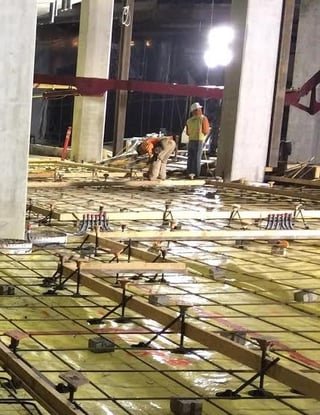 In the words of Urata & Sons:
"Beast Foot allowed us to support and brace all our interior forms without a single puncture in the vapor barrier. We were guided through the process by Eric Upchurch and Steve Lutes of Stego Industries, but the Beast Foot system was very simple to use and performed as advertised. Urata & Sons Concrete will continue to use Beast Foot on future projects to help us provide a better product to our clients, reduce our own liability and labor costs, as well as make our interior forming process more efficient."
So far on the project, they've placed several hundred yards of concrete with extensive interior form work completed without harming the barrier.
Pouring concrete is a huge job, and setting interior forms while maintaining vapor integrity is a big part of that. Beast Foot saves the two most valuable commodities in any project: time and money. The Beast Foot System from Stego makes it easy. Connect with us today to learn more about the Beast Foot to save resources and increase efficiency on your next project. We're looking forward to working with you.
---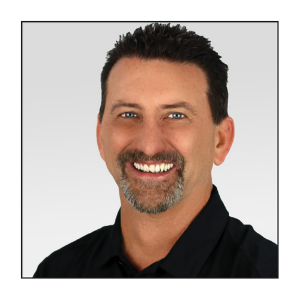 Steve Lutes is the National Product Manager for Beast® concrete accessories at Stego Industries, LLC. He has been a part of the Stego team for over six years, and his decades of experience in the concrete construction industry have made him one of the leading minds in the concrete accessories sector. Steve works to create lasting partnerships with the professional contractor supplier community and often visits customers' project sites to provide additional guidance on the use of Stego's products.
Case studies, moisture protection, Concrete Accessories, concrete construction, below-slab, Beast
Have the latest post sent right to your inbox.
Enter your email below.