Featured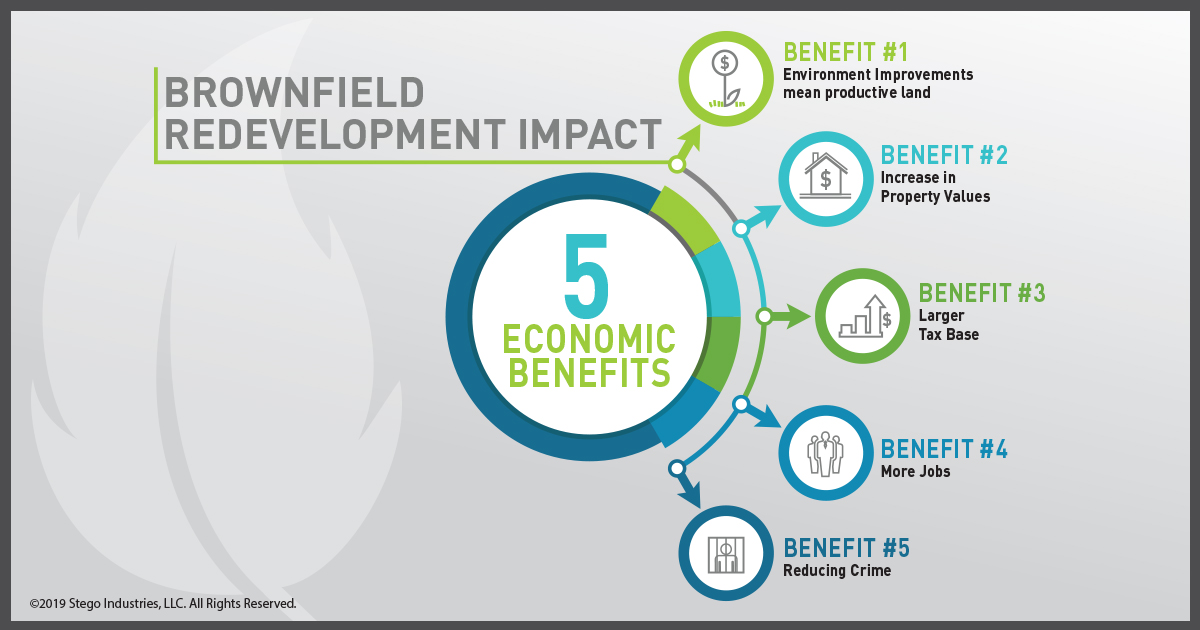 The challenges may seem overwhelming, but the financial, social and environmental benefits to redeveloping brownfields are immense.
They plague nearly every community: long-abandoned husks of buildings that stand like monuments to a time when sustainable building construction was misunderstood or ignored. They are old gas stations, dry cleaners and factories littered with industrial waste, soil pollution and volatile organic compounds (VOCs).
There are more than 450,000 brownfields in the United States. In addition to blighting neighborhoods and damaging the environment, contaminated sites contribute to:
Poor housing quality,
Lower physical activity, and
Higher risk of disease.
This astounding number of sites remains, despite the U.S. Environmental Protection Agency's Superfund celebrating its 40th birthday in 2020. For most of those 40 years, government incentives far outpaced both the economic demand to redevelop brownfields and the technical solutions to accomplish the task.
From my perspective, educating the industry about the effects of the below-slab environment on building health and its inhabitants has been a worthwhile pursuit. Brownfield sites present some of the greatest challenges in this realm, but also the greatest opportunities. My new focus on the brownfield sector has only broadened my sense of purpose from not just the building envelope itself, but the greater positive impacts brownfield redevelopment can have on the broader community – from investment to greater human health and productivity outcomes.
The key drivers of brownfield development: government incentives to undertake, economic demand to redevelop, and technological advances to redevelop America's vast brownfield landscape are now more aligned than ever. In this article, I explain how brownfield redevelopment is no longer an environmental imperative, but also may finally be economically attractive, too.