Building a Home in the Desert? 3 Myths About Residential Slab Design
Construction Instruction Sought Out StegoHome Below-Slab Vapor Protection to Build a Net-Zero Home in Scottsdale Arizona
StegoHome® is on the ground and installed on site at the Desert Comfort Experience Home, a net zero home customized for the Sonoran Desert environment.

The gorgeous, 3,000 sq. ft. dwelling located in Scottsdale, Arizona is the brainchild of Mark LaLiberte, principal of Construction Instruction, one of the foremost minds in residential building science.

"What we're doing here is demonstrating how to build a beautiful and comfortable, safe, and healthy building in the desert," LaLiberte said.

StegoHome's collaboration with Construction Instruction on Desert Comfort is a prime opportunity to dispel 3 common myths in residential slab design and protection:
Myth #1:

In Desert Architecture, Climates are Too Dry to Need Robust Below-Slab Vapor Protection

LaLiberte sought best-in-class materials from the ground up and knows this is a myth too often believed in dry climates.
"We know that all the soil, even up here in the desert, has a lot of moisture, and what we want to do is to manage moisture at all levels," he said.
In fact, a water table exists in every climate: from the rain forest to the desert. And at any depth, water vapor is always going to diffuse via vapor pressure differentials - from the higher concentration environment of the water table to the lower concentration inside the building envelope.

LaLiberte often expresses surprise by some residential builders' efforts to control water on every side of their home project except below the slab.
"We flash the outsides, the windows, and the roof, but many times we forget about the slab and the overall amount of surface area that's connected directly to the soil. Some people landscaping put irrigation outside, which means it draws towards the concrete slab," he said. "You can wick water in concrete well in excess of hundreds of feet. We want to make sure we isolate the connection between the soil and the slab. So, a 15-mil vapor barrier, which is what this StegoHome product is, prevents the opportunity for any of that moisture in the soil, however it gets there."
Myth #2:

6-mil Polyethylene Sheeting is Sufficient in Residential Construction

It's something Stego Southwest Regional Manager Dennis Keane sees all the time: 6-mil poly (or "Visqueen") laid down on the subgrade, as a sort of hasty step before placing the slab.
"In commercial construction, below-slab vapor barriers have been used consistently for decades" Keane said. "Yet there is still hesitation in the homebuilding market not to."
LaLiberte thinks this myth comes down to old habits and failure to understand that 6-mil poly lacks the durability – both during installation and throughout the life of the building – to adequately protect a slab from water vapor diffusion.
"There's a perception that putting [a below-slab vapor barrier] down is difficult," he says. "But when we look at the life of the building 100 plus years, it's an insignificant contribution to doing so… putting plastic down underneath concrete slabs in direct contact with soil is critical and it's essential to the longevity, health, and durability of our buildings."
The physical location of below-slab vapor protection also creates an obvious imperative.
"I think if the building industry looked at the risk of not putting it down and realized how difficult it is to lift up the slab" he says, laughing. "You can't do this later. You've only got one shot."
Myth #3:

Premium Below-Slab Vapor Protection is Not Worth the Cost

This myth may be the most difficult to dispel but should be the easiest.
Floor Covering Failures Will Do More Harm in the Long Run



First, the penny-wise-but-pound-foolish calculation when it comes to protecting floor coverings.

"We're going to put 20 dollars-per-square-foot easily into the cost of the flooring, [a vapor barrier] becomes a very important investment when the cost is basically pennies to put the details down," LaLiberte said.

A floor covering's price does not correlate directly with its ability to withstand damage from water vapor diffusion below the slab.

"It's the type of adhesives and the way in which these products bond," LaLiberte said. "We don't want moisture coming from a source like a slab and the ground up through, and challenging the way that bond connects, or expands and contracts. I want to keep them as static as they possibly can be and [below-slab vapor protection] makes a big impact."


Optimal Home Operation = Energy Efficiency = Low Energy Costs $$$

The failure of a 20 dollars-per-square-foot flooring system is easy to calculate. But absent a floor failure, a low-permeance, highly durable vapor barrier like StegoHome also contributes to energy efficiency.

This comes in a simple function of less water vapor in the building envelope requires less effort from the heating and cooling system in the house.

"If we have a healthier indoor environment, we have lower energy costs that really represent an immediate and demonstrable payback that we can see on a monthly basis," LaLiberte said. "We know the cost of energy savings nowadays, the escalation of fuel prices and them continually rising… it's easily paying for itself."
LaLiberte believes a premium below-slab vapor barrier like StegoHome will more than pay for itself over the life of the building.
"I think the cost actually is not only neutral, but I believe it's small and lower," he said. "In the absence of value, we don't understand anything other than cost."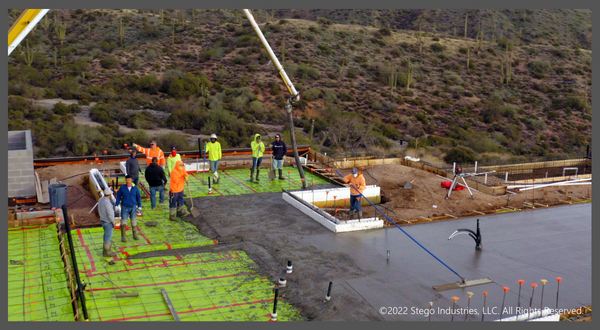 ---
---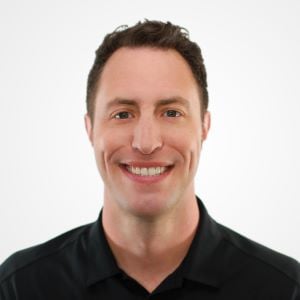 Tom Marks is the Business Development Project Manager with Stego Industries, LLC. He has been with Stego since 2007, serving many years as the Rocky Mountains Regional Manager. Now, his focus is geared toward vapor barrier solutions for new and existing homes as the Product Manager of the StegoHome and StegoCrawl brands. In addition, Tom serves as Sustainability Manager, overseeing Stego's leadership in holistic product and corporate sustainability. Tom enjoys working with a wide range of project team members and customers to incorporate effective sub-slab vapor protection and create healthy, sustainable homes and buildings.
Case Studies, Customer Stories, StegoHome, StegoHome-Consideration
Have the latest post sent right to your inbox.
Enter your email below.