Read This Before You Choose a Crawl Space Liner – 3 Questions to Ask
---
When choosing a crawl space liner for your home, asking a few key questions at the beginning will help ease your decision and give you the best long-term value in the end.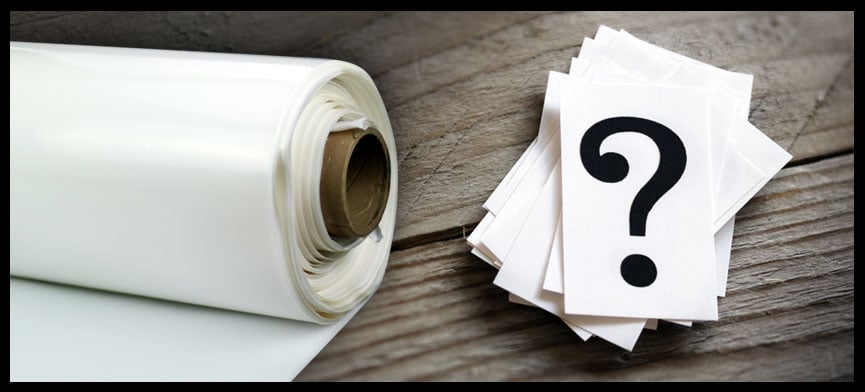 Whether you're doing your research online or hoping to stumble upon the right crawl space encapsulation materials at your local hardware store, knowing what comprises the "right" materials in the first place is really the best place to start.
Just because your local store carries 6-mil poly that doesn't mean that product is the best crawl space vapor barrier choice for an educated buyer like yourself who is hoping to do this right the first time. By taking some extra time to identify and select the right materials for the job and also researching the proper installation techniques, you can significantly reduce future crawl space moisture-related issues.
Here are the questions that you should be asking or researching to make sure you're getting the right crawl space encapsulation products:
1. Is 6-mil poly good enough?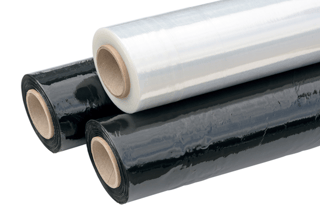 Although it's not uncommon for people to line their crawl space with 6-mil poly, they wouldn't if they had all the facts about this product. It may meet code in some areas, for several reasons, the attributes of 6-mil poly are not sufficient for crawl space encapsulation. Most of the 6-mil poly, or polyethylene, plastics (commonly referred to as Visqueen) you find at your local hardware store are comprised of post-consumer recycled materials. While this might not seem like a problem initially, the manufacturing process of post-consumer recycled poly plastics can have negative effects on its longevity and durability.
Here's why: A variety of recycled plastic is blended together to create polyethylene sheeting. When recycled polyethylene sheeting is used as a vapor retarder, the material can become brittle and weaken over time, which provides little long-term utility and may require additional action to continue satisfying local building codes and ASTM E1745. You probably thought, "Plastic is just plastic, right? What's the big deal?" The money you were hoping to save by purchasing a cheap liner may come back to bite you when that plastic's microscopic deterioration is allowing unsafe levels of vapor to release into your crawl space. Once your moisture issues have returned, the health implications, increased energy consumption, and time and expense of reinstalling the liner will have you wishing you paid the small premium for a good liner the first time.
2. Is "reinforced" with string important?
This is probably the number one question I get from homeowners after they've started doing their own research. "Reinforced" is certainly a buzz word that has gained lots of traction in the crawl space encapsulation market. Contractors use it because it gives homeowners the warm fuzzies. So, what is the "reinforcing" string really doing? Well, what is your main objective? To keep moisture from passing from one side of the vapor barrier to the other, right? So, pick a liner with a low permeance rating. To keep that permeance rating intact, the liner shouldn't puncture, tear, or deteriorate. Which of those does string help with? Not permeance, not puncture resistance (because the string is in a grid pattern with gaps big enough for rock holes), not longevity. Maybe tearing. But would a vapor barrier tear if it doesn't puncture? So "reinforced" sounds good, but you can ditch the string if you pick a vapor barrier that doesn't puncture in the first place.
3. Is thicker better?
Most people assume that the thicker liner the better but that is not always the case. New technology is allowing manufacturers to create liners that are simultaneously thinner and more durable than thicker products on the market. Instead of worrying about how thick it is, focus on outcome metrics like puncture resistance, tensile strength, and permeance test results – in other words, durability and impermeability.
The best thing to do is get in touch with manufacturers and ask about their products. Ideally, you would want to find liners that use only virgin, prime polyolefin resins. Virgin polymers will have more structure and integrity, as they have not been previously used and have never been exposed to the elements. Additives are also used during processing to strengthen and increase longevity in the liners. This very specific procedure will provide a product with increased efficacy to control moisture and resist soil gas transmission.
---
To achieve your moisture control objectives, it is essential to know what to look for in a vapor retarder. If installed correctly, the right vapor retarder will provide years of trouble-free use and adequately protect your crawl space from damage. Selecting the right crawl space liner is vital to achieving your desired result: a dry, protected crawl space that will remain that way for a long time. The innovative manufacturing process employed by Stego® Industries develops an optimized crawl space vapor barrier which has become the choice of engineers, architects, contractors, and homeowners alike.
Stego® Industries, LLC is a leader in moisture protection products and strives to exceed industry standards and client expectations. Contact us if you are looking for a high-quality vapor barrier for your crawl space that exceeds industry standards.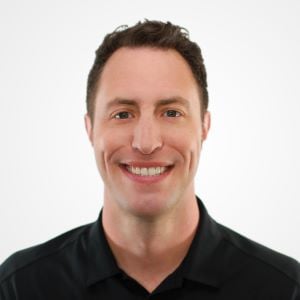 Tom Marks is the Business Development Project Manager with Stego Industries, LLC. He has been with Stego since 2007, serving many years as the Rocky Mountains Regional Manager. Now, his focus is geared toward vapor barrier solutions for new and existing homes as the Product Manager of the StegoHome and StegoCrawl brands. In addition, Tom serves as Sustainability Manager, overseeing Stego's leadership in holistic product and corporate sustainability. Tom enjoys working with a wide range of project team members and customers to incorporate effective sub-slab vapor protection and create healthy, sustainable homes and buildings.
Have the latest post sent right to your inbox.
Enter your email below.