11 Reasons to Consider Installing a Topping Slab for Building Retrofit
When Buildout Construction Should Go All the Way to Placement of Topping Slab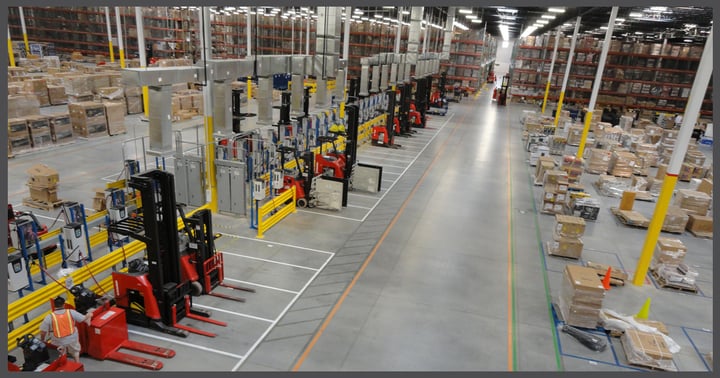 The growing trend of warehouse development goes hand in hand with topping slab construction (Photo courtesy: North S.Tarr Concrete Consulting, P.C.)
Warehouses continue to be one of the hottest sectors in concrete construction. The explosion of fulfillment centers and a fixation on "the last mile" of logistics has massive facilities springing up along interstates and other transportation routes across the building landscape.
LEARN MORE: Warehouse Construction: 3 Costly Impacts of Poor Under-Slab Protection
Whether these projects are new construction or redevelopment, one design consideration that has grown with the trend are topping slabs – which refers to the practice of placing new concrete over an existing floor slab.
Topping slabs can certainly be cost-effective – but economics aren't the only consideration of this growing trend. They also can be highly constructible, aesthetically pleasing, high-performing and serviceable, to say nothing of more sustainable.
Here are our 11 factors you should include in your slab design decision:
Reason #1:
A Finer Finish on a Structural Slab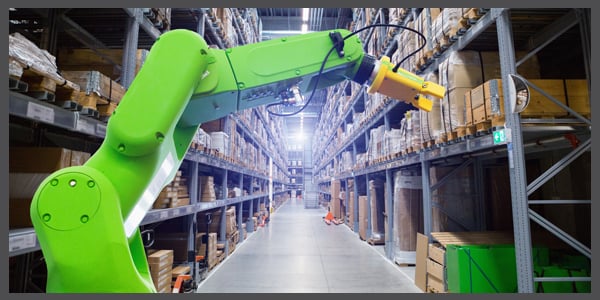 Robotic traffic in warehouses require specific design considerations.
Rather than engineering an entire slab foundation to meet a specific finish, such as sheen or coefficient of friction – a more economical option could be to use a topping slab to complete the finish.
This can be particularly advantageous when there are more specific requirements to handle wheeled and automated traffic – like robots – in large fulfillment centers.
A new construction project could get all the structural work done on the facility first without tiptoeing around their slab, then put the finishing touches on their finish with a topping slab.
Reason #2:
A Flatter Concrete Slab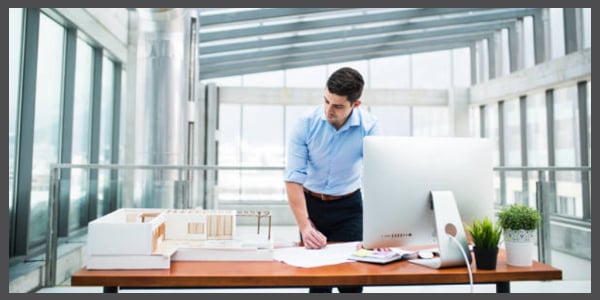 This follows naturally after Reason #1. Some slabs require tighter dimensional tolerances – the end goal is not the finish, but the flatness.
Economically and logistically speaking, it may make far more sense to top the slab after all the structural components of a new construction project are completed.
A topping slab provides that flexibility.
Reason #3

:

Provide Specific Slopes to Post Construction Drainage

Deflection in the slab can create all kinds of engineering challenges in slab design and construction in general.

One place where topping slabs can mitigate slab deflection is by providing specific slopes to drains after construction.
Reason #4

:

When the Slab Design is About the Aesthetic Finish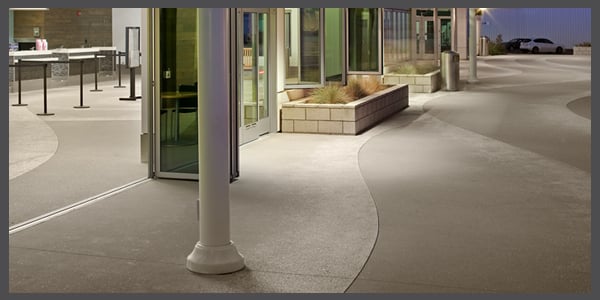 A specific appearance, such as a colored or textured surface or diamond polishing, can be applied more easily post-construction and with less risk of damage from construction operations (Photo courtesy: T.B. Penick & Sons Inc.)
There is a huge aesthetic and economic advantage to topping slabs when it comes to decorative slabs like colored and textured surfaces or diamond polishing. Picture the aesthetic finishes you've seen at landmark sites, federal buildings, civic centers, museums, music halls, theaters, and airports to name a few.
Why would you jeopardize the beauty of a design element like an exposed slab to the challenges of construction operations?
Moreover, why would you pay for the pigments, aggregates or admixtures required to achieve the intended effect for the entire depth of the slab?
Adding a topping slab afterward reduces both cost and potential damage.
Reason #5

:

Rejuvenate a Concrete Slab During Redevelopment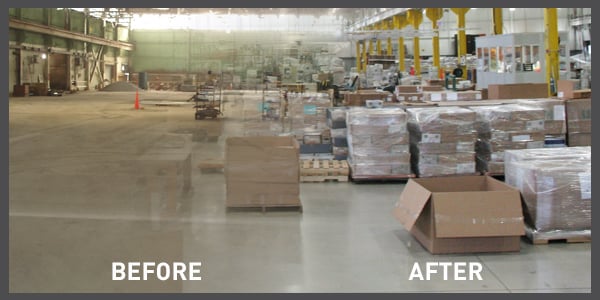 Toppings can be constructed to rejuvenate the existing slab surface, like a building reuse project (Photo courtesy: North S.Tarr Concrete Consulting, P.C.)
There are two specific ways a topping slab can rejuvenate a concrete foundation during a building redevelopment.
The first is when a floor simply needs to be replaced in an older building that is built out for reuse. Age, along with wear and tear, can be repaired with a topping slab.
In other applications, the topping slab may be sacrificial. Tipping facilities like recycling facilities can be brutal on concrete slabs. In this buildout, a topping slab may be used over and over to replace this expected wear and tear.
Reason #6

:

A Bonded Topping Can Redevelop a Building to a Higher Structural Capacity

Perhaps the site you've selected for redevelopment comes with a concrete slab with a thickness that cannot bear the structural capacity of the buildout.

In this case, a bonded topping slab – which integrates with the existing slab to become composite – can increase the total thickness of the slab.

This can allow for a buildout not engineered by the original building designers.
Reason #7

:

Unbonded Toppings Improve the Load-Carrying Capabilities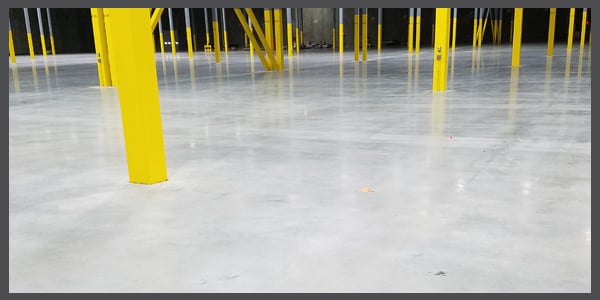 An unbonded topping slab can increase the load-carrying capability of the buildout (Photo courtesy: North S.Tarr Concrete Consulting, P.C.)
This reason may combine with others in this list to meet both the engineering demands of a buildout with other needs, like vapor intrusion (Reason #8) or brownfield remediation (Reason #11).
An unbonded topping slab does not become composite with the existing slab, because a bond breaker, such as a vapor barrier or other membrane, may be inserted between the two to mitigate other conditions.
However, because the existing slab still serves as a base with a high-bearing capacity, an unbonded topping slab can increase the load-carrying capability of the buildout.
Reason #8

:

Incorporate Under Slab Protection to Improve Building Performance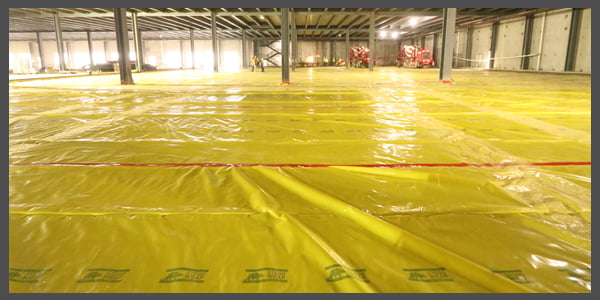 Bondbreakers can add another level of protection from the moisture issues that occur from below the slab.
For decades, we've repeated the mantra: you only get one chance to do it right with under slab vapor protection.
This is still true, at least under the entire slab – but topping slabs provide another single chance to do it right: under the new slab!
When your buildout is old enough not to include an under-slab vapor barrier, you can dramatically improve the indoor air quality and virtually eliminate mold-causing water vapor diffusion by including one in an unbonded topping slab. The occupants of your redeveloped building envelope will thank you.
LEARN MORE: 10 Critical Reasons Why You Need a Below-Slab Vapor Barrier
Reason #9

:

Embed Temperature-Control Systems in an Unbonded Topping

Topping slabs aren't just sustainable because they can bring stronger foundations to redevelopment projects, rather than developing a site in new construction.

An unbonded topping slab allows for the introduction of a radiant system for heating, cooling or ice-melting applications. Radiant systems can be integral parts of sustainable building projects.
Reason #10

:

Create Wearing Surfaces for Specialty Applications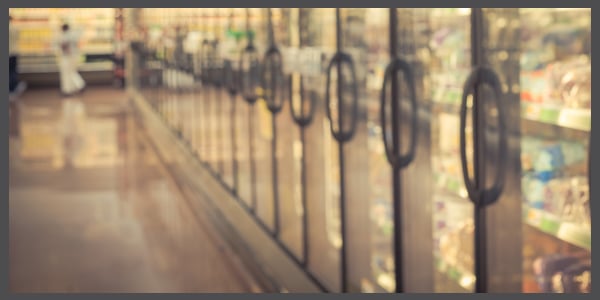 Site redevelopment grows dramatically with topping slabs, such as proper insulation to accommodate a freezer slab in a buildout.
Say your buildout needs new functionality, such as a plaza deck, freezer slab or soundproofing. Just like #8 in this list, a topping slab gives you a second chance here.
For example, where your original slab did not have the proper insulation to accommodate a freezer slab, you can place those materials below the topping.
The potential for site redevelopment grows dramatically with this option. With a topping slab, building owners can now consider more potential buildout sites than ever before.
Reason #11

:
Remediate (and Redevelop) Brownfield Sites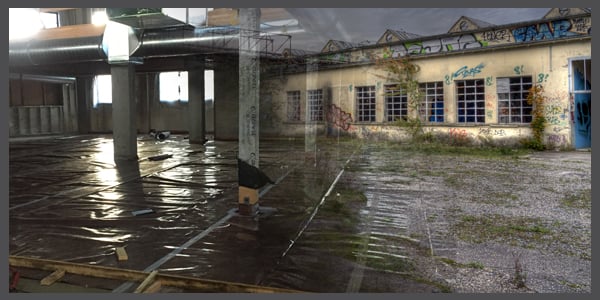 Toppings can incorporate vapor intrusion barriers placed beneath the unbonded topping protecting the building from VOCs.
Brownfield redevelopment is one of the hottest sectors in the building industry. Their rehabilitation can often involve dramatic measures to protect the below-slab environment from harmful materials that once rendered the site unusable.
But brownfields do not always need to be mitigated down to the soil level. A plastic vapor intrusion barrier placed beneath the unbonded topping can protect against many volatile organic compounds (VOCs), including hydrocarbons and chlorinated solvents.
This use of a topping slab is an economic, sustainable and human health win-win-win scenario.
LEARN MORE: Top 5 Economic Benefits to Brownfield Redevelopment
---
Cheaper, Prettier, Stronger, Healthier and More Sustainable: Why Not?
Topping slabs may not always be the answer. But they provide a key understanding of why buildouts, retrofits and redevelopment of existing construction have become so popular. They can provide nicer finishes, stronger foundations, and healthier indoor air quality, all while costing less to the building owner compared to new construction.
These 11 reasons are just the beginning of the resources we've built to help you learn about the design considerations of topping slab construction.
We can't wait to learn the many ways you've put topping slabs to work in your buildouts – and add more benefits to this list.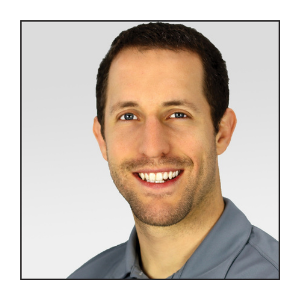 Dan Marks is the Technical Director at Stego Industries, LLC. He has been a part of the Stego team since 2007 and started out as the Southwest Regional Manager before transitioning to the Technical Department and his current role as its director. Dan has a direct role in the conceptualization, research, design, and testing of products. He also works closely with other departments to lend his technical expertise in training the sales team and building supportive relationships with suppliers and customers.
moisture protection, vapor barrier, concrete construction, installation, brownfield
Have the latest post sent right to your inbox.
Enter your email below.