Protect Your New Home With Crawl Space Encapsulation
Installing the vapor barrier in the crawl space as it's being built eliminates the need for your contractor to have to maneuver in a cramped space down the line.
Oftentimes, new homes are built with floor-to-floor insulation, including insulation in the crawl space. But while insulation helps to regulate temperature and conserve energy, it doesn't provide enough moisture protection. Crawl space encapsulation with a vapor barrier is a great way to ensure a drier, safer, and more energy efficient environment, but many new homeowners mistakenly overlook this crucial component to a healthy home.
Because of this oversight, the crawl space is often encapsulated and re-insulated separately post-construction, usually only once homeowners start noticing problems. If you are considering building a new home, find a contractor willing to include a sealed and conditioned crawl space as part of the entire building envelope, which can be more straightforward (and therefore cheaper) than tackling it as a separate project afterward.
Encapsulating the crawl space with a high-quality vapor barrier during the home's initial construction will allow the contractor to seal the crawl space and prevent moisture migration into the interior of the home, as well as help regulate the overall temperature of your home. This will save you time, money, and keep you safe from preventable issues down the line.
The Difference Between Above Grade Wraps and Below-Grade Wraps
Think of the term "building envelope" as the shell of your house. With proper products in the proper locations, your home is protected on the inside from wind, temperature fluctuations, and the unwanted migration of moisture. For example, by installing insulation along the perimeter at the beginning of your new home's construction (instead of in the floor joists), you can make sure the envelope is as strong and secure as possible in every part of your home.
Make sure you know the distinction between above grade weather barriers and "below-slab/crawl space" vapor barriers. These differences should be determined before construction, so the correct system can be chosen for the entire house.
Above grade weather barriers: These weather barriers are applied to walls and floors for the purpose of controlling airflow through walls, blocking the passage of liquid water, but simultaneously allowing water vapor to escape. These breathable membranes are critical to prevent moisture build up on the wrong side of the wall, resulting in mold, mildew, and rot.
Below-slab/crawl space vapor barriers: These vapor barriers are typically constructed with a different end goal in mind than the above grade wall weather barriers. Vapor barriers are more impermeable than weather barriers and should only be used where the migration of moisture vapor is not desirable. For example, these vapor barriers are always necessary to maintain dry interior slabs and dry, safe crawl spaces.
How to Insulate Your Home and Crawl Space in Preparation for Encapsulation
Every home needs to be insulated to protect from heat gains and losses. If insulated properly, your home can operate at a higher efficiency from the start. If you are encapsulating your crawl space during construction, some changes may need to be made to the insulation method to ensure maximum effectiveness. For example, if the crawl space is vented, insulation goes in the floor joists. If the crawl space is unvented, insulation needs to be installed at the perimeter walls (Source: 2015 IRC – Section R408.3). To learn more about crawl space vents, refer to our recent blog article.
Typical open-cell insulation used in floor joists, however, is not resistant against moisture and can attract unwanted moisture and mold. When choosing where and what type of insulation to install also be mindful of its limitations when it comes to fire ratings and make sure to follow local code requirements. Installing insulation properly in conjunction with your vapor barrier will maximize the efficiency of the system. Doing so will extend the perimeter of the building envelope into the fully enclosed and conditioned crawl space. Carrying this out during construction can save money and energy for your home in the future and reduce or eliminate the need for a retrofit later.
Talking Crawl Spaces with Your Architect
You and your architect may already have a vision for your home before you sit down to talk and in order to make those visions an effective reality, here are items you should be prepared to discuss:
Type of insulation and where it will be installed.
Quality of below-slab vapor barrier and installation methods.
Mechanical processes involved with controlling humidity in the crawl space.
To prepare you for this conversation, you can read our blog article that will help you select the ultimate crawl space liner for your new home.
It is important to consider the crawl space as part of the interior. By addressing encapsulation during the construction process instead of waiting for problems to arise later down the line, you can stave off potential moisture and pest damage, saving time and money in the process.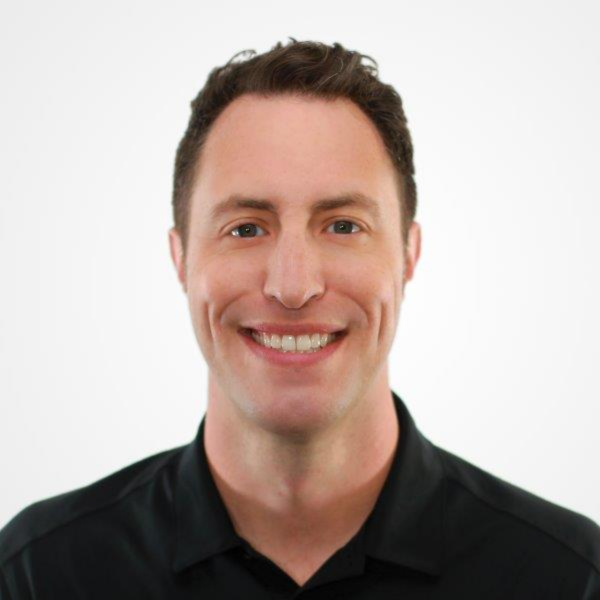 Tom Marks is the Business Development Project Manager with Stego Industries, LLC. He has been with Stego since 2007, serving many years as the Rocky Mountains Regional Manager. Now, his focus is geared toward vapor barrier solutions for new and existing homes as the Product Manager of the StegoHome and StegoCrawl brands. In addition, Tom serves as Sustainability Manager, overseeing Stego's leadership in holistic product and corporate sustainability. Tom enjoys working with a wide range of project team members and customers to incorporate effective sub-slab vapor protection and create healthy, sustainable homes and buildings.
Have the latest post sent right to your inbox.
Enter your email below.